---
Since 1919 we equip the most important aircraft with our system solutions. Our great experience acquired in a century is the base on which we build our future and the future of aviation. We are committed to building a cleaner future, and we put our efforts in making our products lighter and reliable, through the use of innovative materials. A lighter unit means minimizing fuel consumption, for a cleaner sky and a cleaner future.
---
Our products range include AC and DC generators, DC starter/generators, power distribution units, generator control units and power conversion units.
---
Both AC and DC equipment, fixed or variable frequency: limitless possibilities with full customization.
Our core business is represented by oil and air cooled AC and DC electromechanical equipment; we design, manufacture and qualify electrical power generators, starters and starter/generators manufactured using higly performing electromagnetic materials. Both AC and DC power generation ranges are completed by generator control units, power distribution units and transformer/rectifier units. A full life cycle service is provided to all our units: our service stations worldwide guarantee a full efficiency of all of our equipment.   If your project has requirements that aren't met by our off the shelf range, we can customize an existing machine or design, qualify and manufacture a whole new project.
AC generation
Our AC power generation range is composed by off-the-shelf air cooled AC generators from 5 to 45 kVA.
5 kVA Air cooled AC generator
10 kVA Air cooled AC generator
10/16 kVA Air cooled AC generator
20 kVA Air cooled AC generator
20/25 kVA Air cooled AC generator
25/30 kVA Air cooled AC generator
45 kVA Air cooled AC generator
DC generation
Our DC power generation range includes Generators, Starters and Starter/Generators. The current off-the-shelf range goes from 5 to 15 kW; our DC generators can be brushed or brushless. 
5 kW brushless DC generator
9 kW brushless DC generator
9-12 kW brushless DC starter/generator family
6 kW brushed DC starter/generator
6 kW brushed DC generator
9 kW brushed DC starter/generator
12 kW brushed DC starter/generator
---
Analog and digital generator control units, to fit any need.
Getting a good power quality is essential, and our generator control units combine high efficency and system safety and communication. Moreover, our units can record any occurrence during operating time, to provide a complete set of data. Currently installed on several european and international programs, our GCUs combine a proven high reliability with low weight and reduced size. All our components are set up in a careful layout that aims at disposing the most innovative and reliable components in packages as more compact as possible; the need of high safety as well as environmental and electromagnetic compatibility are fulfilled with dedicated electronic designs, greatly customized for each peculiar application.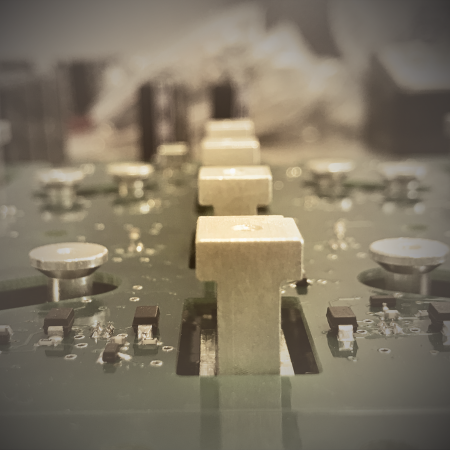 Generator control units
Our generator control units range for AC and DC power generating equipment include both analog and digital units. The off the shelf range can suit a wide amount of generating power units.
To ensure the highest level of system safety and communication, our GCUs can record any occurrence during the operating time.
Several european and international programs are currently equipped with our system management units.
---
With integrated control unit, to manage and control the whole electrical network.
Main features
AC and DC power distribution units for primary and secondary electrical systems are advanced and highly reliable. Volume and weight are optimized for each specific application through a rational design. Into the same unit can be fitted contactors, relays, solid state devices and circuit breakers.
Analogue and digital electronics can be incorporated into any of our power distribution unit, to implement system management, protections and communications.
Light weight and reliability
Power management, protections, different communciation busses and power-up or continuous built-it tests are some of the functions that we can combine into a single PDU, to interface it with any other aircraft or on-ground equipment. Our fast design method allows us to provide customized and fully qualified products in a short time.
---
High performance TRU, ATRU, AC/DC, DC/AC units and frequency converters.
Focus on our range
Extreme lightweight and reliability are achieved using an accurate selection of high performing materials and components. Our range includes AC/DC and DC/AC power converters, frequency converters, trasnformers and transformer/rectifier units. A wide variety of aircraft programs is already equipped with products from our power conversion range.
Features include unregulated configuration, to offer the highest level of ease of use, or regulated configuration, with tight voltage control. The high quality of the power guarantees a full compatibility with electrical loads.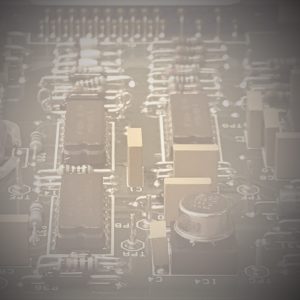 ---
Our testing capability include a large number of test benches and laboratory tests.We can both test and qualify our products, or follow our customers in the qualification and testing process of their own products.